It is not only daunting task to manage a business with multiple assets, but is also a time-consuming and complex operation. To keep the costs low and ensure that you're getting the best out of your staff team and your equipment, you should be ready to evolve and invest in the latest and more efficient technologies.
Here are some of the ways in which you can simplify the management process with the help of a computerized maintenance management system or commonly known as CMMS.
#1 Locating and Transferring Items
When you are setting up a CMMS for the first time, you should add all the required information into the system's database, and then keep on updating it as and when stock is moved, sold or even transferred. You can also make use of digital scanning equipment, to automate this part of the process to reflect any changes in the system. By doing so, you will be able to access the latest information on the go and locate essential parts and items in real time.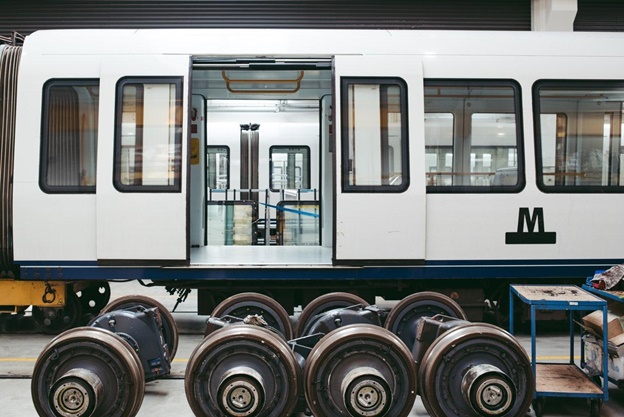 Without the ability to locate the essential parts and items in real time, many businesses end up ordering more stock/parts than is required for them at the moment, resulting in a loss of time and money. By being aware of the location of spare parts and stock makes it a lot more easier for your maintenance staff to be quicker and more efficient, thus reducing overall downtime, costs associated with it.
#2 Devising a Preventive Maintenance Plan
With the help of a CMMS, you will be able to set reminders and alerts to inform your team about the time sensitive essential upgrades and maintenance tasks that need to be carried out periodically. There are two simple ways in which you can achieve this:
task scheduling
stock alerts
While both of them sound very similar, they are both quite different from each other and offer unique benefits of their own.
Task scheduling is something that is used in preventative maintenance – over 51% of manufacturing facilities make use of a CMMS exactly for this purpose. When you are following a preventive maintenance plan, you will be able to reduce downtime of those vital machinery and equipment in the long term. A good system will also help with accessing the right records at the right time for items that need to be tested on a regular basis.
Stock alerts is something that alerts you when are in need of more stock or parts and they need to be ordered to keep your operations running smooth and effectively. This will help you to stay ahead of the game and focus on the preventative maintenance aspect of your business and less on the resource hungry, corrective maintenance. Fundamentally, this makes sure that you have a decent supply of stock/parts in case of an influx of orders or a machinery defect.
#3 Simplifying the Record Keeping and Reporting Aspect of Your Business
It doesn't matter what type of facility your business runs, you are bound by certain rules of the land. These rules or guidelines are implemented to protect your employees from danger and make sure that the equipments are in good condition. Both employees and employers will be able to benefit from legal operating practices when they make sure that their equipment is fit to operate and is less likely to fail.
Automating parts of your report system can help you in spending your valuable time on the maintaining systems, rather than on going through the never-ending stream of paperwork. When you are using a good quality mobile CMMS system that accounts for all the important information regarding your business – such as item codes, testing dates and compliance data, it can be readily consolidated and generated in the form of a report in a matter of seconds.
Some of you might consider a CMMS an unnecessary expense in the short term. However, the features that it brings with it such as the preventative measures, increased efficiency and reduced operating costs will make it profitable for you in the long term and increase efficiency as well.
I hope this article was useful for you to learn about the how you can simplify your maintenance management using CMMS and how it can help you to improve your business. If you have any doubts with regards to this, let us know through the comments and we will be glad to help you out. If you have any suggestions regarding how we can improve the article, let us know them through the comments as well for us to improve.